Image Courtesy of Pothi
Image Courtesy of Buchleser
Summary
This book is an anthology of 54 different writers from all over the world! I am pleased to an 18 year old writer from Toronto in this collection. Many different ages and writers from all walks of life has contributed to it. (There is one poem that is about a mother's feelings and thoughts after the birth of her daughter….) Photos and short stories are interspersed throughout the book.
Conclusion
This collection is a must read for aspiring writers out there. To get inspired or to have hope that someday, your work can also be published!
Note: Buchleser Books is an India-based book company working to help authors get published. So some of the works are in their languages.
Follow Chocoviv's Lifestyle Blog on WordPress.com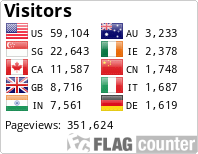 Instagram: https://www.instagram.com/chocoviv/
Twitter: https://mobile.twitter.com/Chocoviv1
Pinterest: https://www.pinterest.ca/chocoviv1/
TikTok: https://vm.tiktok.com/ZSsT5hEo/