Summary
Ramona was told to clean her room. Each time her mother or father reminded her to clean an area of her room, she would end up picking up something and her imagination took over. It appeared to her parents that she was playing with her toys. However, she was using her imagination to make cleaning her room more entertaining.
Conclusion
As a parent, I absolutely understand that this is a constant situation in many households. I also sometimes get distracted by the items that I discover as I clean an area.
Written by a mother, this story was dedicated to her little girl and her daily life.
At the moment, download the book through this link here.
Follow Chocoviv's Lifestyle Blog on WordPress.com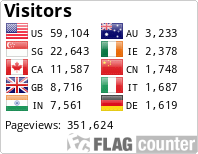 Instagram: https://www.instagram.com/chocoviv/
Twitter: https://mobile.twitter.com/Chocoviv1
Pinterest: https://www.pinterest.ca/chocoviv1/
TikTok: https://vm.tiktok.com/ZSsT5hEo/</</</</</</
Who Is August Cox?
August Cox:
Ramona is based on my daughter. She has 7 outfits so far. I'm using the books to help my daughter, as well as, my nieces to have a good role model.
The reason that Ramona is a cactus is because succulents are strong even in the worst conditions. A cactus can live a very long time with no rain.
I am an artist from a small town that was never able to explore my passion as art doesn't guarantee a paycheck. I love creating illustrations that children enjoy as well as artwork for adults. I dream that Ramona will become the next popular character for children everywhere.
Visit her Etsy shop here.