Image Courtesy of Wikipedia
Summary
As a boy, Lee Yul, he bullied the local children as he was the son of a prince, not knowing that he was wrong. One day, a nobleman's young daughter, Yoo Yi Seo appeared and scolded him, telling him that he was wrong. She even used her wooden sword against him. He developed a crush on her and turned to his studies more to impress her, as she was quite educated herself.
Unfortunately, the day came when they became separated when Yul's father decided to take over the throne and eliminate those who were with the king. Yi Seo's father was a general became the ultimate sacrifice. Yul was able to delay the assassins from chasing Yi Seo and her brother, but knew he would lose her…..
Fast forward many years later….
Yul became the crown prince of his father's court. However, some people were scheming to get rid of him. He was too smart and skilled for his own good. So, one day, when he was out, assassins came after him. Yul fell and hit his head as he fled. A villager came by and saved him.
Unfortunately, he had completely forgotten who he was…..
Conclusion
This was a love story with many struggles because of social status and identity. The costumes were beautiful for the higher class. The poor had so little, even a bowl of rice soup was a luxury. So many more fortunate people wasted so much, while some barely had enough to eat….
Fun Fact: D.O. of the Korean pop group, EXO was the main male lead! He was definitely a strong character in this series!
Follow Chocoviv's Lifestyle Blog on WordPress.com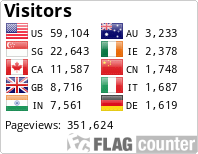 Instagram: https://www.instagram.com/chocoviv/
Twitter: https://mobile.twitter.com/Chocoviv1
Pinterest: https://www.pinterest.ca/chocoviv1/
TikTok: https://vm.tiktok.com/ZSsT5hEo/</</</</</