Summary
Meet Ramona the Cactus, who is learning to use the potty and to transition out of her diapers. What a big girl!
This adorable book is useful to help little ones to get used to the idea of the potty. Definitely one to add to a new parent's bookshelf.
Click here to download your own copy today!
Who Is August Cox?
August Cox:
Ramona is based on my daughter. She has 7 outfits so far. I'm using the books to help my daughter, as well as, my nieces to have a good role model.
The reason that Ramona is a cactus is because succulents are strong even in the worst conditions. A cactus can live a very long time with no rain.
I am an artist from a small town that was never able to explore my passion as art doesn't guarantee a paycheck. I love creating illustrations that children enjoy as well as artwork for adults. I dream that Ramona will become the next popular character for children everywhere.
Visit her Etsy shop here.
Follow Chocoviv's Lifestyle Blog on WordPress.com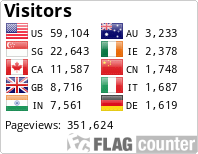 Instagram: https://www.instagram.com/chocoviv/
Twitter: https://mobile.twitter.com/Chocoviv1
Pinterest: https://www.pinterest.ca/chocoviv1/
TikTok: