A date and nut cacao base with a simple 3-ingredient chocolate filling and a salted caramel topping. Add on some more melted chocolate and homemade …

Salted Caramel Chocolate Cheesecake (Vegan GF)
Just looking at that picture made my sweet tooth ache! It looked so delicious!
As a teenager, I had a passion for desserts. But most of them were too rich. It was a pleasant surprise when I found out that there were vegan alternatives too. Looking out for more vegan and vegetarian alternatives for friends and family alike was a daily habit.
Follow Nourishing Amy for more delicious ideas!
What about you? Do you have a sweet tooth?
Follow Chocoviv's Lifestyle Blog on WordPress.com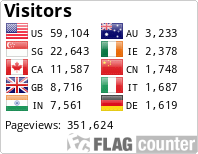 Instagram: https://www.instagram.com/chocoviv/
Twitter: https://mobile.twitter.com/Chocoviv1
Pinterest: https://www.pinterest.ca/chocoviv1/
TikTok: https://vm.tiktok.com/ZSsT5hEo/</</