Image Courtesy of Goodreads
Summary
As the last surviving demigod born of a mortal and Zeus, Adonis was determined to hide from all of the Olympian nonsense. He despised the gods and goddesses. He would remember how he had to watch his mother succumb to her mortality.
Hiding in the frozen Alaskan tundra was the ideal way to avoid everything he hated. Plus, the prophecy of the Olympian downfall…. Unfortunately, there was still one person in the world that cared enough for him to look for him, Quinn. She was another demigod, but whose mother was Aphrodite. She needed to find him after losing him almost a hundred years ago…. before the end came.
Conclusion
This was a new take on the topic of Greek mythology and lost love. There were some very descriptive and romantic scenes that reminded me of a lovely snow-capped cottage in the middle of nowhere. I enjoyed the imagery that the words brought upon in this novella.
Note: This is an adult novel.
Follow Chocoviv's Lifestyle Blog on WordPress.com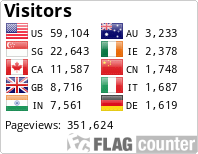 Instagram: https://www.instagram.com/chocoviv/
Twitter: https://mobile.twitter.com/Chocoviv1
Pinterest: https://www.pinterest.ca/chocoviv1/