Imagine not using that eyelash curler for at least a month! That's the convenience of a lash lift. Normally, my lashes would point downwards. So, even though they were long, I still needed to curl them each day. Lash lifts reminded me of a perm for the hair, but for lashes. The lift I received was the Keraplex Lift.
Who Is Brows By Robin?
I've been in the beauty industry for over 18 years, and specializing exclusively in brows for 10 years and lash lifts for the last 5 years! I learnt my techniques from some of the best brow masters overseas before coming back to BC and realizing there was a desperate need for brow rehab. That's how Brows by Robin got started.
My lash lifts are also very popular and after trying lots of different products, I now have 3 different lines of lash lift. So, there is something to suit all of my clients individual needs! You can read about each different lift I offer and determine which is the best for you!
𝗞𝗲𝗿𝗮𝘁𝗶𝗻 𝗟𝗮𝘀𝗵 𝗜𝗻𝗳𝘂𝘀𝗶𝗼𝗻 (𝗞𝗟𝗜)
Lash Type: 𝘍𝘳𝘢𝘨𝘪𝘭𝘦, 𝘥𝘢𝘮𝘢𝘨𝘦𝘥, 𝘧𝘪𝘯𝘦-𝘮𝘦𝘥.
Pros: 100% 𝘯𝘰 𝘥𝘢𝘮𝘢𝘨𝘦 𝘨𝘶𝘢𝘳𝘢𝘯𝘵𝘦𝘦, 𝘯𝘰 𝘢𝘧𝘵𝘦𝘳𝘤𝘢𝘳𝘦. 𝘗𝘢𝘵𝘦𝘯𝘵𝘦𝘥 𝘬𝘦𝘳𝘢𝘵𝘪𝘯 𝘱𝘳𝘰𝘤𝘦𝘴𝘴 𝘭𝘪𝘧𝘵𝘴 𝘈𝘕𝘋 𝘪𝘯𝘧𝘶𝘴𝘦𝘴 𝘵𝘩𝘦 𝘭𝘢𝘴𝘩𝘦𝘴 𝘸𝘪𝘵𝘩 𝘵𝘩𝘪𝘤𝘬𝘦𝘯𝘪𝘯𝘨 𝘬𝘦𝘳𝘢𝘵𝘪𝘯 𝘸𝘩𝘪𝘤𝘩 𝘤𝘢𝘯 𝘢𝘭𝘴𝘰 𝘳𝘦𝘱𝘢𝘪𝘳 𝘥𝘢𝘮𝘢𝘨𝘦𝘥 𝘭𝘢𝘴𝘩𝘦𝘴. 𝘕𝘢𝘵𝘶𝘳𝘢𝘭 𝘭𝘰𝘰𝘬𝘪𝘯𝘨 𝘨𝘳𝘰𝘸𝘰𝘶𝘵 𝘥𝘶𝘦 𝘵𝘰 𝘨𝘦𝘯𝘵𝘭𝘦𝘳 𝘱𝘳𝘰𝘤𝘦𝘴𝘴.
Cons: 𝘛𝘢𝘬𝘦𝘴 𝘭𝘰𝘯𝘨𝘦𝘳 (𝘢𝘱𝘳𝘰𝘹 90𝘮𝘪𝘯𝘴). 𝘔𝘢𝘺 𝘯𝘰𝘵 𝘱𝘳𝘰𝘥𝘶𝘤𝘦 𝘴𝘵𝘳𝘰𝘯𝘨 𝘭𝘪𝘧𝘵 𝘰𝘯 𝘵𝘩𝘪𝘤𝘬𝘦𝘳 𝘤𝘰𝘢𝘳𝘴𝘦𝘳,𝘰𝘳 𝘩𝘰𝘳𝘮𝘰𝘯𝘢𝘭 𝘭𝘢𝘴𝘩𝘦𝘴.
𝗞𝗲𝗿𝗮𝗽𝗹𝗲𝘅 𝗟𝗶𝗳𝘁 (Thioglycolic lift)
Lash Type: 𝘍𝘪𝘯𝘦-𝘛𝘩𝘪𝘤𝘬
Pros: 𝘎𝘰𝘰𝘥 𝘧𝘰𝘳 𝘤𝘭𝘪𝘦𝘯𝘵𝘴 𝘸𝘩𝘰 𝘸𝘢𝘯𝘵 𝘴𝘭𝘪𝘨𝘩𝘵𝘭𝘺 𝘮𝘰𝘳𝘦 𝘥𝘳𝘢𝘮𝘢. 𝘍𝘰𝘳 𝘢 𝘱𝘦𝘳𝘮 𝘴𝘢𝘭𝘵 𝘣𝘢𝘴𝘦𝘥 𝘭𝘪𝘧𝘵 𝘵𝘩𝘪𝘴 𝘪𝘴 𝘧𝘢𝘪𝘳𝘭𝘺 𝘨𝘦𝘯𝘵𝘭𝘦 𝘭𝘪𝘧𝘵, 𝘥𝘶𝘦 𝘵𝘰 𝘢 𝘭𝘰𝘯𝘨𝘦𝘳 𝘱𝘳𝘰𝘤𝘦𝘴𝘴𝘪𝘯𝘨 𝘵𝘪𝘮𝘦 𝘢𝘯𝘥 𝘴𝘱𝘦𝘤𝘪𝘢𝘭 𝘧𝘰𝘳𝘮𝘶𝘭𝘢 𝘸𝘩𝘪𝘤𝘩 𝘳𝘦𝘥𝘶𝘤𝘦𝘴 𝘥𝘢𝘮𝘢𝘨𝘦.
Cons: 𝘓𝘰𝘯𝘨𝘦𝘳 𝘴𝘦𝘳𝘷𝘪𝘤𝘦 (75𝘮𝘪𝘯) 𝘎𝘳𝘰𝘸 𝘰𝘶𝘵 𝘤𝘢𝘯 𝘷𝘢𝘳𝘺 𝘱𝘦𝘳 𝘤𝘭𝘪𝘦𝘯𝘵 𝘢𝘯𝘥 𝘮𝘢𝘺 𝘢𝘱𝘱𝘦𝘢𝘳 𝘢 𝘣𝘪𝘵 𝘮𝘦𝘴𝘴𝘺 𝘵𝘰𝘸𝘢𝘳𝘥𝘴 𝘦𝘯𝘥 𝘰𝘧 𝘭𝘪𝘧𝘵. 𝘛𝘩𝘪𝘴 𝘪𝘴 𝘶𝘯𝘢𝘷𝘰𝘪𝘥𝘢𝘣𝘭𝘦 𝘸𝘪𝘵𝘩 𝘢𝘯𝘺 𝘵𝘩𝘪𝘰𝘨𝘭𝘺𝘤𝘰𝘭𝘪𝘤 𝘣𝘢𝘴𝘦𝘥 𝘭𝘪𝘧𝘵 𝘢𝘯𝘥 𝘷𝘢𝘳𝘪𝘦𝘴 𝘧𝘳𝘰𝘮 𝘤𝘭𝘪𝘦𝘯𝘵 𝘵𝘰 𝘤𝘭𝘪𝘦𝘯𝘵.
𝗘𝗹𝗹𝗲𝗲𝗯𝗮𝗻𝗮 𝗟𝗶𝗳𝘁 (𝗯𝗮𝘀𝗶𝗰 𝗹𝗶𝗳𝘁) (thioglycolic lift)
Lash Type: 𝘳𝘦𝘴𝘪𝘴𝘵𝘢𝘯𝘵, 𝘮𝘦𝘥-𝘤𝘰𝘢𝘳𝘴𝘦 (𝘰𝘳 𝘴𝘦𝘦𝘬𝘪𝘯𝘨 𝘥𝘳𝘢𝘮𝘢𝘵𝘪𝘤 𝘭𝘪𝘧𝘵 𝘢𝘯𝘥 𝘯𝘰𝘵 𝘣𝘰𝘵𝘩𝘦𝘳𝘦𝘥 𝘣𝘺 𝘴𝘰𝘮𝘦 𝘥𝘢𝘮𝘢𝘨𝘦)
Pros: 𝘘𝘶𝘪𝘤𝘬( 30-60mins). 𝘚𝘵𝘳𝘰𝘯𝘨 𝘓𝘪𝘧𝘵.
Cons: 𝘈𝘧𝘵𝘦𝘳 𝘤𝘢𝘳𝘦 𝘪𝘴 𝘳𝘦𝘤𝘰𝘮𝘮𝘦𝘯𝘥𝘦𝘥 (𝘤𝘢𝘴𝘵𝘰𝘳 𝘰𝘪𝘭 𝘸𝘰𝘳𝘬𝘴 𝘢𝘯𝘥 𝘪𝘴 𝘪𝘯𝘤𝘭𝘶𝘥𝘦𝘥) 𝘓𝘢𝘴𝘩𝘦𝘴 𝘮𝘢𝘺 𝘣𝘦 𝘢 𝘣𝘪𝘵 𝘥𝘳𝘪𝘦𝘳 𝘥𝘶𝘦 𝘵𝘰 𝘴𝘵𝘳𝘦𝘯𝘨𝘵𝘩 𝘰𝘧 𝘭𝘪𝘧𝘵.
How to contact her:
https://www.instagram.com/brows_by_robin/
https://m.facebook.com/BrowsbyRobin/
Take a look at this one:
Follow Chocoviv's Lifestyle Blog on WordPress.com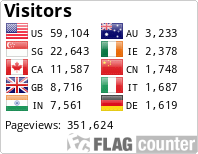 Instagram: https://www.instagram.com/chocoviv/
Twitter: https://mobile.twitter.com/Chocoviv1
Pinterest: https://www.pinterest.ca/chocoviv1/
TikTok: https://vm.tiktok.com/ZSsT5hEo/</</