Image Courtesy of IMDb
Summary
A young widowed father of a little boy was sent to deal with the paperwork of a recently deceased lady. His job was to handle the mansion that was left, Eel Marsh House. As he arrived at the desolate town, he could tell that some horrid secret was connected to the house and he was not welcomed.
Conclusion
As a horror movie, it had some jumpy parts. What I was interested was to see Daniel Radcliffe in his first movie right after finishing the Harry Potter series. Watching Radcliffe acting along with some seasoned actors was enjoyable, especially along with Ciarán Hinds, who portrayed Mr. Daily. He also played the character Aberforth Dumbledore in Harry Potter series.
The scenery and the house with its spooky interior and decor actually reminded me a bit of the Haunting of Bly Manor. Not bad for a 2012 movie.
Follow Chocoviv's Lifestyle Blog on WordPress.com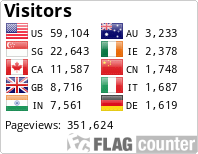 Instagram: https://www.instagram.com/chocoviv/
Twitter: https://mobile.twitter.com/Chocoviv1
Pinterest: https://www.pinterest.ca/chocoviv1/