Happy New Year! In 2020, I accomplished a lot of new things! I started this blog, which has been so amazing. I've made some great friends online …

Blog Goals 2021
What are your blog goals for the upcoming year? For me, I hope to continue to be able to support small businesses through my vendor feature posts. Many small businesses are taking a hit from Covid and advertising costs a lot of money out of the budget. That is why I work closely with some businesses whenever I received a gift. By writing a post and helping them to promote their discount codes, I hope to give their businesses more exposure.
Do you have a small business yourself? Feel free to post your link in the comments and let's get the word out!
Follow Chocoviv's Lifestyle Blog on WordPress.com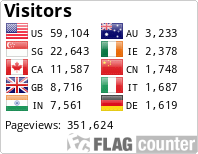 Instagram: https://www.instagram.com/chocoviv/
Twitter: https://mobile.twitter.com/Chocoviv1
Pinterest: https://www.pinterest.ca/chocoviv1/
TikTok: https://vm.tiktok.com/ZSsT5hEo/</</