Image Courtesy of Wikipedia
Summary
In the 1800s, London's high society was all about the connections and marriage bonds that help secure a respectable future. Interestingly, the local social paper by a secret writer, Lady Whistledown, would reveal secrets and scandals of the great families.
Looking for love was not an easy task. Lost love and betrayals between lovers and friendships occurred. Attracting suitors took a lot of scheming and planning. It was like a war zone.
Just when Daphne Bridgerton thought that she had won the title of being flawless in the queen's eyes, a gal from the countryside stole all the suitors' attention. In order to stir up interests of suitors, she joined up with the most eligible bachelor, the Duke of Hastings. Simon Basset was not interested in marriage whatsoever, so getting connected with Daphne would rid him of further marriage advancements.
Things became complicated as they got to know each other more and more…
Image Courtesy of Netflix
Conclusion
From the beautiful gowns and picturesque scenery, it was a pleasure to binge watch this series. I noticed that the background music actually played modern songs with an old fashioned style.
I enjoyed the turn of events whenever someone appeared to be hopeless. The tales of a true marriage relationship was constantly mentioned. I definitely became a bit emotional as certain scenes.
Follow Chocoviv's Lifestyle Blog on WordPress.com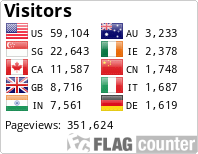 Instagram: https://www.instagram.com/chocoviv/
Twitter: https://mobile.twitter.com/Chocoviv1
Pinterest: https://www.pinterest.ca/chocoviv1/
TikTok: https://vm.tiktok.com/ZSsT5hEo/</</