I was gifted this beautiful piece of art by Backstory Fibreworks. Thank you so much for this amazing work!
Who Is Backstory Fibreworks?
1) Backstory Fibreworks was born in early 2019, after years of trying to find an artform that sparked joy. I have always loved using my hands to create things, but it wasn't until I discovered weaving that I truly found my passion.
2) Prior to taking Backstory to a full-time level, I worked as an accountant. I am still super nerdy about numbers, but taxes will never be as fulfilling as weaving.
3) 99% of the fibres I use are natural and renewable. I wanted to leave as little of a footprint as possible, and wool is one of the most sustainable materials on earth. I also use recycled fibres such as silk and cotton.
4) Weaving has truly helped me find myself, and the journey has led me to some really incredible relationships with other talented women. I am beyond honoured to have been welcomed into the Maker Community with such open arms, and I've become incredibly passionate about supporting other small businesses
Backstory Fibreworks only sells her works of art through their Facebook page or dm her on Instagram.
https://m.facebook.com/backstoryfibre/
https://www.instagram.com/backstoryfibre/
or you could email her: backstoryfibre@gmail.com
Note: Get 10% off when you mention my discount code: CHOCOVIV10.
Check out some of her other pieces below!
Images courtesy of Backstory Fibreworks
Follow Chocoviv's Lifestyle Blog on WordPress.com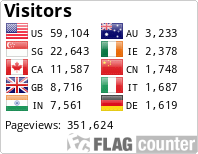 Instagram: https://www.instagram.com/chocoviv/
Twitter: https://mobile.twitter.com/Chocoviv1
Pinterest: https://www.pinterest.ca/chocoviv1/