Summary
Melia and her boyfriend, Mickey were both secret agents or spies. Sometimes they worked together, but not this time. He was planning to retire (Why?)
When the Chinese minister for trade and investment was en route to visit Salford, everyone was worried of what started the First World War. Melia's job was to keep him safe from all the terrorists and enemies from his party.
Everything was on a delicate balance as the political tension between England and China heightened…..
Conclusion
If you enjoy political espionage, this could be the book for you. Lots of though was put into filling the details of Melia and the people around her. Even the minister's family members had a thorough description by the author.
Note: Although this was the 12th book in the series, it seemed like a story on its own.
😊
Follow Chocoviv's Lifestyle Blog on WordPress.com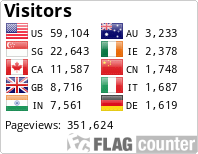 Instagram: https://www.instagram.com/chocoviv/
Twitter: https://mobile.twitter.com/Chocoviv1
Pinterest: https://www.pinterest.ca/chocoviv1/