With more lockdown restrictions looming, increasingly frazzled parents are looking for ways to keep their kids entertained while they're stuck at …

Lockdown Activities For Frazzled Parents
It's great that my tweens received some board games for Christmas. Hence, that was what we did during the winter break lockdown. No gatherings over here, just staying at home and spending some quality time together.
Speak Out
This game was hilarious! Honestly, wearing the mouth piece felt like going in to visit my dentist for a filling or root canal. Trying to sound out the phrases on those game cards sometimes we ended up saying some potty related words, if you knew I mean.
There were two sizes, one for children and one for adults.
Connect 4
Surprisingly, this game was the first choice for opening. Such a classic, brought back memories of my mother and I playing together after my homework was done….
What have you been doing this past winter break lockdown?

Remember to check out other amazing blog posts at Ula's page!
Follow Chocoviv's Lifestyle Blog on WordPress.com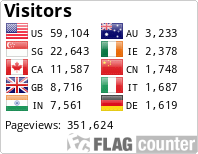 Instagram: https://www.instagram.com/chocoviv/
Twitter: https://mobile.twitter.com/Chocoviv1
Pinterest: https://www.pinterest.ca/chocoviv1/
TikTok: https://vm.tiktok.com/ZSsT5hEo/</</