Thank you, Thea from Coastal Felting for sending me these felted hearts! These hearts were excellent as photo props!
Who Is Coastal Felting?
Why and when did you start your business?:
April 2020 I decided to start selling my needle felted creations. I was laid off from my job at the daycare center I work at. I had all this extra time to create and just wanted to share my work with others. There was such a demand for my items, I started selling them full time. Once my daycare reopened end of May, I started working again but continued my needle felting as a side hustle.
What was your background?:
I am an early childhood educator working in a daycare center with infants and toddlers. I love the Waldorf philosophy, and that is why I started needle felting, to make toys and resources for my teaching and also to learn how to make toys for my future children.
Interesting facts about your product:
I use Canadian sheeps wool and a little bit of New Zealand sourced wool. I primarily source local, small farm sheeps wool or Canadian wool from small businesses. I try to keep all my supplies Canadian. I manipulate wool in many ways, both dry needle felting and wet felting! I also create "Learn to Felt Kits". I love to felt replicas of peoples pets! If you send me a photo, I can recreate a mini felted version!
Anything else you would like to share:
When I first started out, I needed a tutorial to make things. Now, I can create a sculpture just from looking at a photo!
I am in Duncan BC, and have always been a crafty and artistic person.
My creations include Waldorf inspired dolls, fairies and angels, animals, mobiles, dryer balls, felting kits, brooches, magnets, felted hearts, playmats, window and rearview mirror hangings and more!
I can make just about anything – so I always accept custom order requests.
Where you can find me-
Https://facebook.com/coastalfelting
Https://coastalfelting.square.site
https://Instagram.com/coastalfelting
During these tough times, these pieces of handmade pieces would make the recipient smile!
Follow Chocoviv's Lifestyle Blog on WordPress.com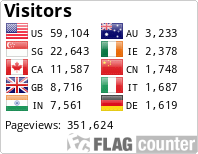 Instagram: https://www.instagram.com/chocoviv/
Twitter: https://mobile.twitter.com/Chocoviv1
Pinterest: https://www.pinterest.ca/chocoviv1/
TikTok: https://vm.tiktok.com/ZSsT5hEo/</