Summary
Stephanie was a widowed mother of a little boy. She ran a vlog online about cooking and household tips. She had trouble making friends at her son's school as she was seen the overachiever parent. On the other end, was Emily, the elegant and stylish mother with a busy career in PR for a fashion designer. As their sons became friends, the mothers bonded naturally.
While sipping martinis, Stephanie and Emily exchanged their hidden secrets. Stephanie would end up picking up and taking care of Emily's son whether she or her one-hit wonder book writer husband couldn't. Then, Emily didn't show up to pick up her son for two days…. No one knew where she went…. Interestingly enough, her husband didn't seem to care either….
Conclusion
The amount of plot twists in this movie made me want to read the book! I definitely didn't see the surprises that popped up as I thought that I knew what was happening…
Fun Fact:
Henry Golding of "The Crazy Rich Asians" movie was Emily's husband!
Follow Chocoviv's Lifestyle Blog on WordPress.com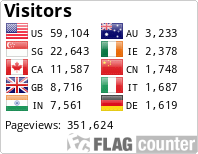 Instagram: https://www.instagram.com/chocoviv/
Twitter: https://mobile.twitter.com/Chocoviv1
Pinterest: https://www.pinterest.ca/chocoviv1/