Image Courtesy of Wikipedia
Summary
Natalie was an architect who hated PG-13 romantic comedies. Along with her low self-esteem prevented her from meeting her someone special. So despite her best friend telling her that her work buddy had a crush on her, she doubted it.
One day, she was mugged at the subway station and woke up in a very different New York City. Everything and everyone was romantic and nice. Even the air smelled lovely! Ironically, she had landed in the world of a PG-13 romantic comedy. Singing catchy tunes were included….
Sadly, in this world, her only best friend was her mortal enemy. She didn't care about all the nice things she had, she wanted her best friend back. She had to go back….. but how?
Conclusion
This was a hilarious parody making fun of all the cliches of a romantic comedy. However, the main theme of being true to yourself and believing in yourself, was my favourite. Definitely a beautiful fairytale-like, feel-good movie that ended up being very down to earth.
Fun Fact:
Tom Ellis, who was played Lucifer Morningstar in the Lucifer series, was the doctor that she woke up to in the romantic world hospital.
Follow Chocoviv's Lifestyle Blog on WordPress.com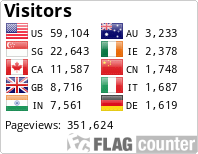 Instagram: https://www.instagram.com/chocoviv/
Twitter: https://mobile.twitter.com/Chocoviv1
Pinterest: https://www.pinterest.ca/chocoviv1/