Image Courtesy of IMDb
After watching this movie for the fourth time, (thanks to my Tween), I believed it's time to write a review for this brilliant movie. Even though it's about gymnastics and hip hop dancing, the values and lessons behind this true story moved me each time.
Summary
Ariana was a fourteen competitive gymnast whose dreams of competing in the Olympics disappeared after a car accident. With a metal rod in her femur, she was at an all time low.
Then she discovered hip hop dancing…..
Conclusion
One of the common dilemmas that many faced while growing up was the need to choose between our passions and practicality. Traditional thinking often taught us that we could only choose between studying hard or failure if we didn't. The idea that academic achievements (or in the adult world high ranking positions) was more important, was slowly being scrutinized in the past decade. Only having high grades was not the guaranteed road to success. Finding your passion was the message that kept appearing.
This movie showed the world that combining what you are great at and what you are passionate about, made all the difference!
Follow Chocoviv's Lifestyle Blog on WordPress.com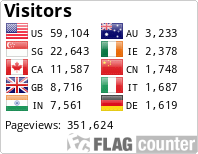 Instagram: https://www.instagram.com/chocoviv/
Twitter: https://mobile.twitter.com/Chocoviv1
Pinterest: https://www.pinterest.ca/chocoviv1/