Wow! What a year!
It's been a big adjustment for all of us this year!
From the beginning of Covid-19 lockdowns, I was laid off from my job of 20 years and my other contract jobs too! It was very shocking and tough to handle at first. But, as time went by, I decided that it was time to upgrade and find myself again.
What I decided to do was to immediately begin my language lessons on an app called Duolingo. Currently, I downloaded Korean, Japanese, Spanish, French and recently, Vietnamese.
Next, I was invited to join an art studio/boutique for daily art challenges. So, I had the opportunity to pick up my art materials again! As I began to post my works online, many of my friends actually told me that seeing my art work helped to inspire them to do art too!
Most importantly, I had the perfect opportunity to completely dedicate myself to my blog. With my help of my blog, I was able to thoroughly promote many small businesses during this tough time. Some businesses were online and some weren't, so I tried my best to share any discount codes for local and non-local followers to use. It's a win-win situation for both sides.
No matter how 2021 will be, I truly hope that we can still stand together and support each other through it all!
Follow Chocoviv's Lifestyle Blog on WordPress.com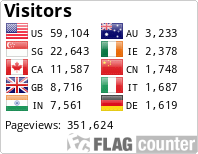 Instagram: https://www.instagram.com/chocoviv/
Twitter: https://mobile.twitter.com/Chocoviv1
Pinterest: https://www.pinterest.ca/chocoviv1/