After a long night of watching Northern Lights with Yukon Home Tours, the next morning deserved a nice breakfast! The Burnt Toast Cafe was highly recommended by locals so that was the place to go!
It was located in Downtown Whitehorse and within walking distance from the hotel.
Muktuk Adventures
That afternoon, dogsledding was on my schedule! (Yukon Home Tours helped us with our bookings.) Hence, our shuttle picked us up from our hotel and dropped us off at the resort.
"Leaving the world of racing behind also opened another window for us. We are no longer actively breeding but rather rescuing dogs that looking for homes.
As we are no longer actively racing we are no longer in need of super athletic sled dogs, all we need is a sled dog that enjoys to run and has fun working in a team.
Since 2012 we took in over 60 dogs. They are coming from different backgrounds such as
From other kennels that either wanted to downsize their yard, or the dogs were not suited for their needs.
due to life style changes of their previous owners where the dogs no longer fit in
Through the Whitehorse shelter or a shelter in Alaska
Of course in an ideal world they all would join our working dogs but as with everything else in life, things are not alwasy perfect. If they do not want to be working dogs they retire early and join our oldie gang.
They will also be added to our list of adoptable dogs and if we find a suitable home we will adopt them out. If you are interested in adopting one of our dogs please do not hesitate to contact us."—- Muktuk Adventures Website
The staff and guide were concerned that our jackets might get damaged along the trip from the twigs and tree branches. If you didn't have suitable gear, they would lend you their own. So we borrowed their jackets….
Golden Sakura
For dinner, we ordered take-out from Golden Sakura Japanese Restaurant. When I opened the take-out containers at the hotel, I was pleasantly surprised. There was a decent amount of chopped scallop pieces in my roll. The bento box had some nice pieces of sashimi too!
The next morning was time to fly back home….
Follow Chocoviv's Lifestyle Blog on WordPress.com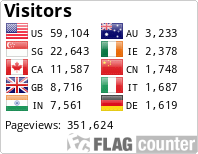 Instagram: https://www.instagram.com/chocoviv/
Twitter: https://mobile.twitter.com/Chocoviv1
Pinterest: https://www.pinterest.ca/chocoviv1/
TikTok: https://vm.tiktok.com/ZSsT5hEo/</