My tween was into tie dye items lately, so when Chelsea of Bennie & Bo, a Albertan small business reached out, I was ecstatic about it!!
Who Is Bennie & Bo?
Bennie & Bo was an idea my husband and I had pre-pandemic but didn't come to fruition until this past spring when my boys and I started tie-dyeing for fun. Family and friends asked us to dye masks and tees and their encouragement gave me the push to give it a go. My two young boys are my inspiration for everything I make. We love bright, happy and colourful clothing.
I have a background in education as well as sales & marketing and so far this is a fun little side venture that has kept us extra-busy. We try to source our dye-ables from Canadian manufacturers and love that each hand dyed piece is unique. In addition to tie dye we offer graphic tees and tote bags. — Chelsea
The clothing material is so soft and the colours are very vibrant!
Check out their Etsy shop and use my special 25% off code ( Chocoviv25 ) plus free gift! This offer is live till January 31, 2021! So hurry!
https://www.etsy.com/shop/bennieandbo/
Leave a comment on their Instagram page too!
I use affiliate links. I promote products I have tried ourselves and truly believe in. If you make a purchase using a link I may receive a commission. Such revenue helps keep this website running, and allows me to keep the content free for readers. This motivates me to strive on my goal of sharing what I love.
Follow Chocoviv's Lifestyle Blog on WordPress.com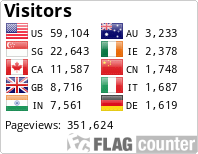 Instagram: https://www.instagram.com/chocoviv/
Twitter: https://mobile.twitter.com/Chocoviv1
Pinterest: https://www.pinterest.ca/chocoviv1/
TikTok: https://vm.tiktok.com/ZSsT5hEo/</