Image Courtesy of Wikipedia
Summary
Kate was indifferent to everything or everyone. She despised her work, her family and her friends. She was once an energetic and vibrant young woman, but lost her zeal for life after her heart transplant the year before. Working as an helper elf at a Christmas-themed shop did little for her anymore…
Suddenly, as Christmas drew near, mysterious Tom showed up at the shop window. Curious, she walked outside to see what he was looking upwards at…..
Conclusion
I expected a cheesy and soapy love story; therefore, I didn't expect much of it. The fact that Emilia Clarke (Game of Thrones) and Henry Golding (Crazy Rich Asians) was in this movie convinced me to watch it. I actually ended up watching with my tween, who appeared to enjoy it as well!
This was definitely a feel-good Christmas movie that conveyed the message of selfless love for others!
Follow Chocoviv's Lifestyle Blog on WordPress.com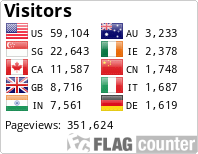 Instagram: https://www.instagram.com/chocoviv/
Twitter: https://mobile.twitter.com/Chocoviv1
Pinterest: https://www.pinterest.ca/chocoviv1/
TikTok: https://vm.tiktok.com/ZSsT5hEo/</