Image Courtesy of IMDb
Summary
Family gatherings during the holidays were always stressful for Sloane. It became ultimately unbearable when she was forced to sit at the kid's table as she was alone with no date on Christmas. She had gone through a tough heartbreak and was not ready to risk another heartache.
As she lined up to refund her oversized lumberjack Panama pants, she ran into a fellow single Australian counterpart, Jackson. He, on the other hand, was completely bombarded by the girl who he only had three dates with matching ugly Christmas sweaters and hints of marriage! He left before dinner along with the gift. So, he also had to return the gift at the mall.
They could be each other's plus one at holidays!
Perfect….. or was it?
Conclusion
Holidays are tough for both single and couples alike. It's the worse when family and friends constantly nag and ridicule others about their relationship status in front of the individual. For couples, the stress of handling all the different gatherings for work, family and friends are overwhelming for many people.
This movie will resonate with many people as it also focused on the different experiences of various ages.
Note: There are jokes and scenarios that are meant for mature audiences, so even though there's children in the movie, it's meant for adults.
Follow Chocoviv's Lifestyle Blog on WordPress.com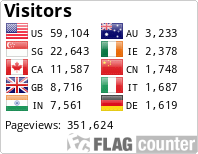 Instagram: https://www.instagram.com/chocoviv/
Twitter: https://mobile.twitter.com/Chocoviv1
Pinterest: https://www.pinterest.ca/chocoviv1/