Thank you Queen B's Wraps for this gift!
Instead of using plastic wrap, beeswax food wraps can be used to cover up your food and reduce plastic waste.
"Queen B's was created by Felicia Baker in Kamloops, BC. Felicia was tired of all the waste her and her family of 5 went through. After months of testing different ratios and ingredients, the perfect recipe was created for our very popular beeswax wraps." — Queen B's website
Interview With The Queen Bee
1) Why and when did you start your business?
I started in October 2018 after looking for an alternative to wrap my kids lunches in.
2) What was your background?
I have always worked in an office setting but love crafting and making things that are useful!
3) Interesting facts about your product?
All my beeswax is purchased from Kamloops apiaries. Also, beeswax has antibacterial components which help keep your food fresher for longer, but still allows your food to breath naturally!
4) Is there anything else you would like to share?
Our wraps are also made with pine tree resin, which contains antiseptic and anti-inflammatory properties. It used to be chewed like gum to heal the sick.
Casserole Wraps
Check out her website below:
https://www.queenbeeswraps.com
And Instagram:
https://www.instagram.com/p/CIy92xMB8KM/
Follow Chocoviv's Lifestyle Blog on WordPress.com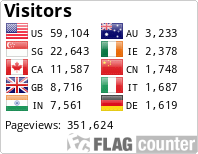 Instagram: https://www.instagram.com/chocoviv/
Twitter: https://mobile.twitter.com/Chocoviv1
Pinterest: https://www.pinterest.ca/chocoviv1/