Image Courtesy of IMDb
Summary
Arisu was a stereotypical young man, who stayed in his bedroom playing video games. He was definitely not interested in working at a job like his brother. Although he was extremely intelligent, he had become the embarrassment of the family.
One fabulous day, he met up with two of his best friends to hang out at the infamous Shibuya Station. Suddenly, they were chased by the police and they hid inside a bathroom stall.
As they laughed about their ordeal, there was a commotion and the lights went out. They decided to emerge to investigate.
There was absolutely no one on the busy streets. It was eerily quiet too.
Image Courtesy of Fandom
Conclusion
For this gamer, the world had turned into a survival game. How scary is that! A scary story filled with friendships, loyalties, betrayal and surprises that kept me interested.
Note: This is a series for mature audiences.
Follow Chocoviv's Lifestyle Blog on WordPress.com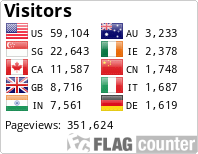 Instagram: https://www.instagram.com/chocoviv/
Twitter: https://mobile.twitter.com/Chocoviv1
Pinterest: https://www.pinterest.ca/chocoviv1/