Thank you, Clarissa, for sending the Happy Healthy Whole Workbook and Planner to me! Let's take a look at this set!
Who Is This For?
According to Clarissa,
"The HHW Workbook & Planner is for pretty much everyone! The HHWP focuses on all aspects of life, and there is always at least one area of life that could use improvement even for even the happiest of people. After all, no one is perfect!
The HHW Workbook & Planner is for people that:
Want to achieve personal growth.
Have had trouble sticking to goals or resolutions in the past.
Like having a little more guidance and direction when making a change.
Feel that they could benefit from a supportive community who is on the same mission as they are.
Want to improve their overall well-being or long-term happiness."
There were two parts to the set:
1) First part was the knowledge and guidance with a lot of excellent information and tips.
2) Second part was the planner, which included check lists, calendars, and places to write down your notes and goals
Image Courtesy of Adventure Fit For Life
Conclusion
This is definitely a great idea for many to use in preparation for the new year. You can use this set to help breakdown larger tasks to smaller ones and set reachable goals. I really like the part where we are reminded that self-care isn't being selfish. It's important to be mindful about being whole as a person.
Click here to order your own set today!
Follow Chocoviv's Lifestyle Blog on WordPress.com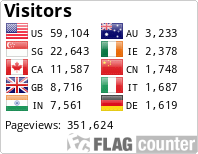 Instagram: https://www.instagram.com/chocoviv/
Twitter: https://mobile.twitter.com/Chocoviv1
Pinterest: https://www.pinterest.ca/chocoviv1/