Thank you, Westveil Publishing for tagging me!
Rules:
* Thank the person who tagged you and link to their post.
* Display the banner
* Link to the original creator: Erin @ Reading On A Star!
* Answer the questions!
* Tag however many people as you want!
1. Snow Day – What's your "comfort" book?
Her search for love and her love of food is just like me!
2.
Snow Angels – What's a book that you love so much you would want to be buried with it (a little morbid, but…)?
Or make it the entire series….
3.
Warm Socks – What's a book that makes you feel warm inside? (The fluffiest, cutest romance you've ever read?)
It's the beautiful relationship between the protagonist and her mother that made me cry and feel warm and fuzzy inside.
4.
Hot Cocoa – What winter-themed novels have you previously read?
I read this to a child that was hanging out with as a volunteer…
5.
Sledding – What's a book with the best plot twists? Who's an author that always keeps you on your toes?
6.
Ugly Sweaters – What's a book with the ugliest cover?
However, this cover maybe better than having the image of her crawling out of a television….
7.
Movie Marathon – What's the last book you binge read?
8.
Letter to Santa – What's a book that's on your wishlist this year?
After watching the Netflix movie, I am completely in love with this character! Now, if only I can get my hands on this series.
I Tag You!
http://annasbooknook.home.blog
https://abookathoughtblog.wordpress.com
https://dayinandoutwithgelina.wordpress.com
https://thetattooedbookgeek.wordpress.com
https://thesecretlibrarysite.wordpress.com
https://midnightbookblog.wordpress.com
Follow Chocoviv's Lifestyle Blog on WordPress.com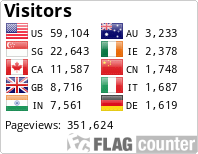 Instagram: https://www.instagram.com/chocoviv/
Twitter: https://mobile.twitter.com/Chocoviv1
Pinterest: https://www.pinterest.ca/chocoviv1/