Image Courtesy of Chapters-Indigo
Summary
This was supposed a collection of children's tales that were very well known in the magical world. One of the most infamous story was about the Tale Of The Three Brothers. This was a very important part as it gave clues to the background and hidden secrets to both Voldemort and Harry Potter's lives.
There were other stories that were lesser known, but was meant to be used as fables for the little wizards and witches in training.
See the illustrated version below:
Conclusion
After reading through a few book from the Harry Potter series, this book would be a great addition to help further immerse yourself into the childhood of a magical child.
Below is a link to the audio version I found on YouTube:
Follow Chocoviv's Lifestyle Blog on WordPress.com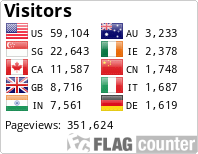 Instagram: https://www.instagram.com/chocoviv/
Twitter: https://mobile.twitter.com/Chocoviv1
Pinterest: https://www.pinterest.ca/chocoviv1/
TikTok : https://vm.tiktok.com/ZSsT5hEo/</