I had the pleasure of meeting Mr. Razi Mizrahi when I was the lucky recipient of this pair of gold and amethyst earrings!
Some Facts About Summit Diamonds Inc.
1) Razi Started Summit Diamonds Inc. (SDI) in 1998
– After Several Years in The Wholesale Business Razi Decided To Change our Direction Towards the Retail Sector
-Where he can assist his many clients with their Design & Custom Made Jewellery needs.
Also We can Assist our Clients with what to do with their estate items
2) Growing up in Israel near the Diamond Exchange, Razi developed a love of the Diamond & Jewellery industry.
3) Razi Loves to share his knowledge of Diamonds & Jewellery to new clients who are in need of information to purchase their first diamond or help design that first engagement ring.
"My commitment to service and making people happy has returned to me two-fold as most of my clients remain my friends to this day." — Razi
Here were some of the lovely items that were in the collection:
Lab-created Diamonds (Are still considered diamonds! Interesting!)
Estate Jewellery On Consignment ( Buy And Sell)
Diamond Jewellery And Loose Gems
Who Is Razi Mizrahi?
Growing up in Israel, Razi Mizrahi lived close to the Israeli Diamond Exchange. The mastery of the building fascinated him, and he always had a yen to go inside. He decided to take a gemology course in that very building as well as learning the art of diamond cutting. He soon discovered that he loved the trade.
Razi's focus then shifted to buying and selling diamonds. At 24 years old, he moved to the USA, focusing on dealing in wholesale diamonds up and down the West Coast. At this time Razi was living in Seattle, Washington and during his many trips north, he fell in love with the beautiful city of Vancouver. He made the big move up to Vancouver when he was 34 years old where he started "Summit Diamonds", supplying diamonds to retail stores and manufacturers all over Canada.
Committed to the success of the diamond trade in Canada, Razi joined the Canadian Diamond Bourse when it opened in Toronto, sat on the board for several years and is a lifetime member. Since 1990, Razi has gained the trust of his customers because of the way he treats them. As a result, most of Summit's business is repeat business due to word of mouth and referrals.
"I quickly found that helping friends and family purchase jewellery was so rewarding. They would leave my office smiling, and their happiness made me feel good. I decided then as well as selling wholesale diamonds; I want to help my clients buy the jewellery they desire at the best value possible. "—Razi Mizrahi
Alexandrite
There were some on sale online, but for more information, please contact Razi directly to book appointment as each visit was by appointment only:
Note: Mentioning my discount code: CHOCOVIV10 will get you 10% off most purchases too!
I use affiliate links. I promote products I have tried ourselves and truly believe in. If you make a purchase using a link I may receive a commission. Such revenue helps keep this website running, and allows me to keep the content free for readers. This motivates me to strive on my goal of sharing what I love.
Follow Chocoviv's Lifestyle Blog on WordPress.com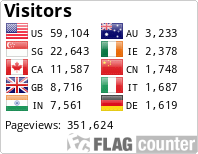 Instagram: https://www.instagram.com/chocoviv/
Twitter: https://mobile.twitter.com/Chocoviv1
Pinterest: https://www.pinterest.ca/chocoviv1/
TikTok: https://vm.tiktok.com/ZSsT5hEo/