Summary
In the Harry Potter world, this was a guide book that all the first years would have as one of their textbooks. This guidebook was about all the amazing beasts and creatures in the magical world of wizards and witches. Newt Scamander was a quiet wizard who wrote this textbook as he was extremely interested in all the beasts in his world.
This fictitious guidebook was very detailed about each beasts, from its habits to level of danger. Apparently, he liked to travel with all his beasts in his magical suitcase.
Conclusion
Since 2001, there has been other editions, including an illustration version. As a fan of the Harry Potter series, reading this book will help to increase the understanding of the creatures in the series and the Fantastic Beasts series.
I also discovered an audio book version on YouTube, click below: (See if you can recognize the voice!)
Follow Chocoviv's Lifestyle Blog on WordPress.com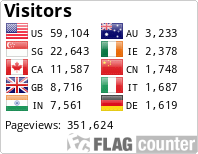 Instagram: https://www.instagram.com/chocoviv/
Twitter: https://mobile.twitter.com/Chocoviv1
Pinterest: https://www.pinterest.ca/chocoviv1/
TikTok : https://vm.tiktok.com/ZSsT5hEo/