Thank you Okay Mommy for tagging me!
So here are the rules.
Rules:
Thank the person who tagged you and link to their post
2. Put the rules at the beginning of introduction
3. Answer the 12 questions
4. Tag 12 people to do the tag
5. Create all new questions of your own to ask the people you tag.
Okay Mommy's
Question
s
What is your favorite Christmas song? Silent Night
Do you have any Christmas Eve traditions? No
What is your favorite Christmas cookie or treat? Gingerbread
Do you have a favorite Christmas movie? Currently, Noelle!
What does your family usually serve for Christmas dinner? It actually changes from year to year as my clan usually have a potluck… not this year sadly….
Die Hard- Christmas movie or not? Not for me… I like the movie though!
What is your worst Christmas memory? Omg, having someone criticize how I wrapped my presents!
Do you like peppermint desserts? And what is your favorite one? Everything peppermint!!! Especially with chocolate…
How many people do you typically buy Christmas gifts for? About 100…. I wrote a blog post about how to not go broke even with 100 presents…,
What Christmas song do you absolutely hate hearing? None, love them all…
What is your favorite outdoor winter activity? Sledding
Some people don't like giving gift cards. Do you like getting gift cards? Yes, I do! I put them up as decorations. And really old ones turn into gift tags…
My Questions
Favourite Christmas drink
Favourite Christmas dessert
Favourite Christmas movie
Do you like going out in the cold?
Do you like eggnog?
Where is your ideal Christmas vacation?
Which book reminds you of Christmas?
Have you tried fruitcake? How was it?
Favourite Christmas dish
Do you have a Christmas tree?
Christmas song you are listening to…
Thoughts on Santa Claus?
And I Tag You!
https://manisbookcornerblog.wordpress.com
https://desiretocapture.wordpress.com
https://thesupermode.wordpress.com
https://wizardorzo.wordpress.com
http://oliveunicornbeauty.home.blog
Follow Chocoviv's Lifestyle Blog on WordPress.com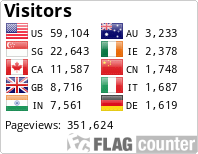 Instagram: https://www.instagram.com/chocoviv/
Twitter: https://mobile.twitter.com/Chocoviv1
Pinterest: https://www.pinterest.ca/chocoviv1/
TikTok: https://vm.tiktok.com/ZSsT5hEo/