Summary
Auggie Pullman was born with facial deformities which meant many surgical procedures for him since he was a baby. This novel was about him starting grade five in a regular school. He was being homeschooled until then by his mom.
As one could imagine, he had to deal with prejudice and bullying from both students and parents alike. This little boy had so much to deal with at such a young age.
With the support of his wonderful family and the friends and teachers at the school, he learned to stand up for himself and face the world without hiding behind anything.
Conclusion
After watching the movie adaptation, I was determined to read the book. Even though this was a YA novel, I believed that many adults would actually empathize with Auggie and the other characters in the story. The chapters were written like a diary, with entries from Auggie, his sister and other key characters.
The book was definitely even more moving than the movie!
Follow Chocoviv's Lifestyle Blog on WordPress.com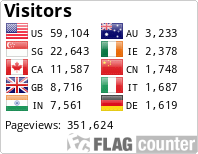 Instagram: https://www.instagram.com/chocoviv/Twitter: https://mobile.twitter.com/Chocoviv1Pinterest: https://www.pinterest.ca/chocoviv1/TikTok: http://www.tiktok.com/@chocoviv