Giving back is always important, but during the holidays, it's even more so. There are so many people out there that could use a little extra help. I…

How To Give Back During The Holiday Season
Each year, the school would collect items for their "adopted" families. These would include basic clothing needs like socks, underwear, and winter gloves. Toys were often mentioned by the little ones, which I gladly donated as often put away extra gifts that my children received during the year. They understood that it was a good idea to share what they have with others.
This year, I offered my art skills to a rescue shelter of rabbits. Owners of rescued bunnies could send me a photo of their bunny and I would do a pencil sketching when they donated online to the shelter. Afterwards, I would send them a digital copy of the drawing.
Our local community charities really need our help this pandemic year. Remember to check out your local charities for more information!
Check out Okay Mommy's post for additional information!
Follow Chocoviv's Lifestyle Blog on WordPress.com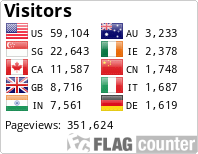 Instagram: https://www.instagram.com/chocoviv/Twitter: https://mobile.twitter.com/Chocoviv1Pinterest: https://www.pinterest.ca/chocoviv1/TikTok: http://www.tiktok.com/@chocoviv