Image Courtesy of Goodreads
Summary
Four colleagues were able to book a session at London's supposedly hottest entertainment— Lord and Lady Remingtons' Masked Ball escape room. There was a cancellation, so they were lucky. Or were they?
Themes
1) workplace toxicity: Some of us had the experience of dealing with workplace toxicity. Perhaps these workplace bullies thought that it would be acceptable to force others to do their work for them and then criticize them for not doing a perfect job. Others might think that it was normal behaviour to use sarcasm and belittling tones of voice to those junior than them.
2) everyone has secrets: We are all human. We all have secrets.
Conclusion
I was able to download this complimentary book after subscribing to Ruth Ware's site. (Click on the image below.)
Personally, I enjoyed escaped rooms. Each game was different, with different themes and levels of difficulties. As I was reading through this novel, I felt like I was there with them, searching for hidden clues to solve the case. The way the author wrote was very easy to follow and stirred up my imagination.
😊
Follow Chocoviv's Lifestyle Blog on WordPress.com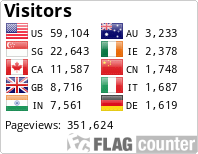 Instagram: https://www.instagram.com/chocoviv/
Twitter: https://mobile.twitter.com/Chocoviv1
Pinterest: https://www.pinterest.ca/chocoviv1/
TikTok: http://www.tiktok.com/@chocoviv