Getting ready to start my Christmas shopping, and I thought I would share with you all how I normally pick things for my kids. My kids are spoiled …

Christmas Gifts: What Do I Get My Kid? A Gift Guide
As a mom of two, I actually struggled with this idea of buying fancy things for Christmas for them, especially since I had that the task of giving out about 100 presents each year just for Christmas. Therefore, as they were growing up, I told them that Christmas was a time to give back. Since I had consistently given them items throughout the year, I told them that Christmas was a time that I give back to people who were kind to our family.
Coincidentally, their elders and even friends now ask them what they want for gifts…..
First, one might be absolutely shocked that the amount of gifts I gave out each year. Many would consider a burden and would rather just hand out a $20 gift card. Well, if I did, that would be $2000 in gift cards!
Second, many might just reduce the amount of people, which would be fine if I was not able to collect my presents each year. Personally, one of my nicknames by some of my close friends was PROFESSIONAL PERSONAL SHOPPER. One of my talents was to be able to shop efficiently.
Top 3 Money-saving Gift-giving Tips:
1) Shop year round: Winter items during summer time and vice versa
2) Enter contests and giveaways: Have a group of close friends that didn't mind you tagging them 20 times a day for contests. I often won items that I had planned to give away a gifts.
3) Be friends with your associates: For those who shop in-store, get friendly with them and they might tell you to wait for a sale that was around the corner. I used to shop at a children's clothing store a few times during their clearance that they would tell me to wait.
Hope this helps!
How are you doing with your shopping this year?
Follow Chocoviv's Lifestyle Blog on WordPress.com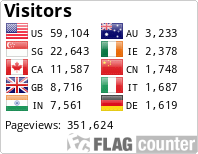 Instagram: https://www.instagram.com/chocoviv/
Twitter: https://mobile.twitter.com/Chocoviv1
Pinterest: https://www.pinterest.ca/chocoviv1/
TikTok : http://www.tiktok.com/@chocoviv