Image Courtesy of Wikipedia
Summary
In this version, Santa Claus had two children, Nick Kringle and daughter, Noelle. After the passing of their father, Nick was not ready to take on the duties of Santa Claus, so Noelle suggested that he take some time off….
When he didn't return, Noelle admitted that it was on her suggestion that he left. Hence, she had the task to bring him home.
How could she survive outside the North Pole?
How could she convince her brother to come back and be Santa?
Conclusion
I enjoyed this twist in the Santa story. After watching this movie, Anna Kendrick's singing convinced me to watch her other music related movies.
Have you seen her in a recent Christmas related commercial for Frito Lay?
Follow Chocoviv's Lifestyle Blog on WordPress.com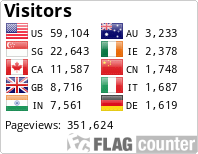 Instagram: https://www.instagram.com/chocoviv/
Twitter: https://mobile.twitter.com/Chocoviv1
Pinterest: https://www.pinterest.ca/chocoviv1/
TikTok : http://www.tiktok.com/@chocoviv