Thank you Anushka, for my nomination!
Rules-
Thank the blogger who nominated you
Answers the 11 questions the blogger asked you (which Is the best part for me)
Nominate 11 bloggers
Ask your nominees 11 questions
Notify your 11 nominees
My questions
1.Which super hero do you like the most?
2.If you had a time machine, will you like to go in the future or in the past and why?
To relive my childhood
3. What is your biggest dream or goal?
End of COVID-19
4.Which is your favourite book and why do you like it?
Harry Potter series because who would want the Elder wand …. ha ha…
5.Why do you love doing blogging?
Like a diary!
6.What was/is the best thing of being a kid? No bills
(The next 5 questions are going to be really exciting and fun for you)
7. If you were an inventor, tell one thing you would like to create.
A washing machine that washes, dries and folds your laundry!
8. Who is your idol and why?
Leonardo for years and even more now… love his acting….
9. If you had an opportunity to meet a big actor/actress , who would it be?
Helena Bonham Carter
10. If you were a billionaire what would you buy first?
A house
11. If COVID-19 never existed how do you think life would have gone?
Life would be the same, where people continued to take advantage of me after they discover that I am willing to help friends. Due to COVID-19, I was laid off and was able to spend time for my own self-care. My mental health had the time to slow down. I was able to deal with family issues that developed because of my dedication to my work.
During all these months, I am pleased to be able to use my online skills and connections to help small businesses to grow.
My Questions
1) Where would you want to travel right now?
2) Who would you want to have high-tea with?
3) Have you picked up any hobbies during the lockdown?
4) How have you been feeling during this lockdown?
5) What is your ideal coffee shop order?
6) How long have you been blogging?
7) What is the last movie that you watched?
8) If you could be any animal in the world, what would you be? Why?
9) Your current comfort food
10) Who is your inspiration?
11) Which blog post in your blog do you want to promote? Please leave a link below.
My Nominees
https://mybestvisioninwords.wordpress.com
https://carlalovestoread.wordpress.com
https://suitcase4you.wordpress.com
https://nochildlabor999910256.wordpress.com
http://vsviewfromthebookshelves.home.blog
https://pensitivity101.wordpress.com
https://saltedcaramel670.wordpress.com
Follow Chocoviv's Lifestyle Blog on WordPress.com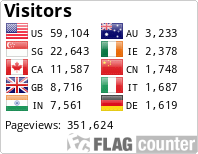 Instagram: https://www.instagram.com/chocoviv/Twitter: https://mobile.twitter.com/Chocoviv1Pinterest: https://www.pinterest.ca/chocoviv1/TikTok: http://www.tiktok.com/@chocoviv