Thank you, WordPress, for this reminder!
After blogging for awhile, milestones were more and more difficult to reach. But, I didn't let that bother me much, I just kept writing.
To those who thought that they ran out of topics to write, just write from the heart! If I had to scrutinize every single topic before writing, I honestly doubt that I would have anything posted.
That's why I chose to be a general lifestyle blog from the beginning. I needed my own little corner of the writing world to put my thoughts into writing. As an Empath, I would be bombarded by everyone's emotions and concerns each day. This blog helped to release some of the tension off my shoulders.
At the beginning, I have had people jeer at me for being a wannabe blogger. They doubted that anyone would bother to read my "insignificant" posts. When I told them that I was writing for myself, they would laugh….
Thank you to the 5000 followers who have given my posts over 101000 views up till now! I will continue to share what I love with you all.
Follow Chocoviv's Lifestyle Blog on WordPress.com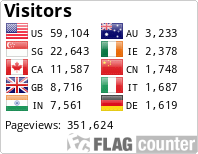 Instagram: https://www.instagram.com/chocoviv/
Twitter: https://mobile.twitter.com/Chocoviv1
Pinterest: https://www.pinterest.ca/chocoviv1/
TikTok: http://www.tiktok.com/@chocoviv