Travelling By Air North
This was only a 2 hour plane ride up north, but it came with complimentary nonalcoholic drinks, a sandwich(vegetarian option available), snacks and a warm oatmeal chocolate cookie!
Erik Nielsen Whitehouse International Airport
Sculptures Outside The Public Safety Building
"There's a pair of 1930s-era RCMP spurs, passed down through two generations of a Mountie family. There are wheels, axe-heads, a tackle box, a muffin tin, and a cast iron stove lid from the airport in Snag that survived the coldest day on record.
There's even a pair of scissors Whitehorse mayor Bev Buckway once wielded in her previous occupation as a barber.
These and about 200 other donated metal artifacts are now part of an imposing piece of public art that graces the landscape in front of the Public Safety Building at the top of Two Mile Hill.
The two-ton sculpture of a rearing horse, which was erected over the Discovery Day weekend, is the work of artist Daphne Mennell and her Carcross Road neighbour, journeyman welder Roger Poole."—- WhatsUpYukon
I liked these sculptures that were made of old parking meters. Which one do you like?
The Old Log Church
"When Yukon's first Anglican Bishop, William Bompas, considered the brand new and growing frontier town of White Horse, he saw that something was missing. So he asked the Reverend Richard Bowen to do something about it. In 1900, the good Reverand supplied the missing place of worship by having a log church and rectory built. Bompas and Bowen are long gone but the Old Log Church is still with us today, one of the oldest buildings in Whitehorse on its original site."—- Old Log Church Museum
Unfortunately, the museum was closed that time.
Log Skyscrapers Of Whitehorse
"The Log Skyscrapers are associated with events during and immediately after WWII, when Yukon transportation systems were being redeveloped and the City of Whitehorse was quickly growing to become the capital city. During the war, a large influx of military personnel and construction workers arrived to work on three major construction projects; the Alaska Highway, the North West Staging Route airports and the Canol Pipeline. After WWII, housing continued to be at a premium as Whitehorse expanded as the hub of Yukon's transportation system. Builder Martin Berrigan responded to the need in 1947 by constructing the Log Skyscrapers, the first privately built multiple-dwelling rental accommodation in Whitehorse. The Log Skyscrapers are in their original location, and continue to provide residences in an increasingly commercial neighborhood.
These two buildings are the only buildings of this type in Canada and their architectural significance lies in their unusual appearance. The multi-storied log construction has given them landmark status within the Yukon Territory."—- Historic Places
Yukon Visitor Information Centre
This information centre would give you a glimpse of the different activities that were popular in Yukon. In the theatre, you could watch a 15 minute film about Yukon's summer activities. Apparently, winter activities was not popular until about a decade ago because of the promotion of Northern Lights viewing.
There was a piece of art machine by David Ashley that caught my attention, called Whizunit.
There were these lovely posters of Yukon that could have inspired the poems of Robert W. Service.
"Robert William Service was a British-Canadian poet and writer, often called "the Bard of the Yukon". Born in Lancashire of Scottish descent, he was a bank clerk by trade, but spent long periods travelling in Western America and Canada, often in some poverty."—- Wikipedia
Yukon River And S. S. Klondike II
"SS Klondike was the name of two sternwheelers, the second now a national historic site located in Whitehorse, Yukon, Canada. They ran freight between Whitehorse and Dawson City along the Yukon River, the first from 1929 to 1936 and the second, an almost exact replica of the first, from 1937 to 1950."— Wikipedia
The paddlewheelers normally had the the paddle wheels on the side, but because the Yukon River was narrower, they were placed at the stern or back.
Best Western Gold Rush Inn
Before venturing out into the cold for our Northern Lights viewing, we went back to our hotel for a quick dinner. We stayed at the Best Western Gold Rush Inn. The rooms were spacious and comfortable. Unfortunately, the outlets on the bedside lamps did not work very well. So, I had to plug my devices onto the wall plugs instead.
The service desk was very helpful, and courteous.
During the evening, Yukon's temperatures could drop past minus twenty plus degrees Celsius. Hence, we rented head-to-toe gear from our tour guide for $100 for the whole trip. It was absolutely worth it! The gear was clean and extremely comfortable!
On one of our walks in town, I saw a tribute to Edith Josie C. M.
"Edith Josie (December 8, 1921 – January 31, 2010) was a Canadian writer, best known as a longtime columnist for the Whitehorse Star.[2] Her column, titled Here Are the News, concerned life in the small community of Old Crow, Yukon, and was syndicated to newspapers around the world. Her writing style was noted for its offbeat smalltown charm, not always conforming to conventional notions of English grammar and spelling but instead reflective of the informal way she spoke as a non-native speaker of English…In 1995 Josie was awarded the Order of Canada. The National Aboriginal Achievement Awards, now the Indspire Awards, honoured Josie for her achievements in arts in 2000."—- Wikipedia
Official Northern Lights Viewing
So we had planned to view the Northern Lights for two nights as it was know that it all depended on the weather. Our tour guide, Yukon Home And Tour https://yukonhomeandtour.com , was a small family business, but they actually had a personal cabin that faced a vast and clear field with no obstructions to our viewing. That was the key to a successful Northern Lights viewing. Although there was only an outhouse for our personal business, the cabin inside was heated by a traditional stove, so it was very cosy!
That night, we were lucky. Although the ratings online said that there wasn't a high chance to see the Aurora, the clear skies proved otherwise! From 10:30pm till 1:30am, the sky was filled with bands of beautiful and mystical dances of light! The Aurora borealis danced back and forth in front of our eyes. Even with my iPhone 11, I happily took my photos. To top it off, our tour guide brought his own camera and took complimentary photos for us.
The sky was so clear that I could count the stars and see the Big Dipper very clearly!
It was a dream to enjoy some hot chocolate while viewings.
At 2am, it was time to go back to our hotel….
Follow Chocoviv's Lifestyle Blog on WordPress.com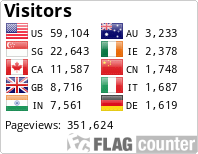 Instagram:
https://www.instagram.com/chocoviv/
Twitter:
https://mobile.twitter.com/Chocoviv1
Pinterest:
TikTok:
http://www.tiktok.com/@chocoviv