Summary
From the beginning, the Rain Castle Hotel and Resort was filled with secrets….
Nara was a flight attendant, who met a wealthy businessman, Rain, who owned a beautiful resort. One day, he invited her to visit and stay at the Rain Castle Hotel and Resort.
Themes:
1) domestic abuse and violence: Rain's father believed that using belittling and whipping made the person stronger, especially if they didn't listen to him.
2) revenge
Conclusion:
At the beginning, I thought that it was going to be a typical suspense movie about how a suppressed son would stand up against the abusive father. It wasn't….
Follow Chocoviv's Lifestyle Blog on WordPress.com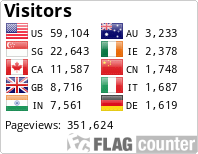 Instagram:
https://www.instagram.com/chocoviv/
Twitter:
https://mobile.twitter.com/Chocoviv1
Pinterest:
TikTok: