Thank you Mindbuck Media for sending me this copy of a soon-to-be-released copy of Factor-7 by J.D. May!
Summary
Dr. Sam Hawkins was the head trauma surgeon at the hospital. One day, his colleague and friend died in his arms at the hospital from a mysterious and horrid infection, while mumbling the word, "Seven". Suddenly, he met up with an infectious disease doctor, who was both gorgeous and extremely brilliant, named Rainee. Together they ventured out to solve the conspiracy behind his friend's death and ultimately, to save themselves and the world from damnation.
Themes
1) viruses: COVID-19 and a slur of different viruses were mentioned, including SARS, MERS….
2) good and evil can be hard to differentiate: Depending on the perception of the individual, something good can become bad, while something sinister can also seem wonderful to others. Perception can warp the mind.
Conclusion
As I was slowly flipping through the pages, I was constantly at the edge of my seat. Sometimes, I couldn't believe what I had read as I did not expect certain situations to occur so suddenly! I felt like a spy, being suspicious of everyone that Sam met, especially Rainee.
Note: I definitely felt the connection to this book during this pandemic.
Follow Chocoviv's Lifestyle Blog on WordPress.com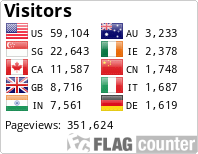 Instagram:
https://www.instagram.com/chocoviv/
Twitter:
https://mobile.twitter.com/Chocoviv1
Pinterest:
TikTok: