Summary
August Pullman was born with "facial differences". He was homeschooled by his mother until he reached fifth grade. His parents decided it was time that he went to a normal school. Having to deal with other people staring and whispering around him was his daily life. Therefore, Auggie was both excited and nervous about this new life experience.
Themes
1) stay true to yourself: You may like someone as a friend, but because of peer pressure, you may succumb to a lower level of being and mistreat that person. However, you can correct this mistake, by being true to yourself.
2) the grass is greener on the other side: Someone else's life often looks better than your own, but is it?
Conclusion
This was a beautiful and emotional adaptation of the YA novel of the same name. Even though it's target audience might be middle schoolers, many of the themes and scenes brought up an abundance of memories for me.
Fun Fact:
Julia Roberts and Owen Wilson were such fun and emotionally connected parents!
Daveed Diggs of Hamilton was Mr. Browne, the home room teacher.
Follow Chocoviv's Lifestyle Blog on WordPress.com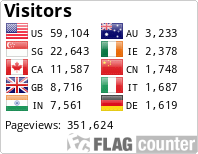 Instagram:
https://www.instagram.com/chocoviv/
Twitter:
https://mobile.twitter.com/Chocoviv1
Pinterest:
TikTok: