Summary
Jessica had just gone through a breakup with the Boyfriend and she decided to move to London to start anew. This memoir was a recollection of her experiences in London as she discovered new foods and new people.
She documented each potential boyfriend and the men that she dated with a particular food or restaurant establishment. Her experiences with different cuisines and even detox resorts! Jessica also added some recipes at the end of the chapters for the readers to try.
Conclusion
As I was reading this memoir, I felt connected to her experiences. I also had this constant obsession with food and love. Both could be very bad for you, but we still craved it. To indulge ourselves was worth the experience sometimes. Taking chances and be spontaneous!
Image Courtesy of Goodreads
Follow Chocoviv's Lifestyle Blog on WordPress.com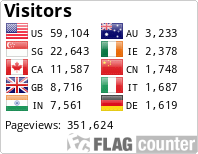 Instagram:
https://www.instagram.com/chocoviv/
Twitter:
https://mobile.twitter.com/Chocoviv1
Pinterest:
TikTok:
http://www.tiktok.com/@chocoviv