What an amazing deal!
For a limited time, the $78 AYCE menu at Shin Ka Gyuu was only $58! Besides 8 appetizers, 6 types of meat including WAGYU, 10 vegetables, 8 desserts, and the noodles, the nonalcoholic drink menu was also unlimited. Only the thing that was limited was sashimi platter, which was plated beautifully!
There are four soup bases to choose from on the menu. Personally, I preferred the karai soup base which I found just a little spicy and more to my liking than the sukiyaki soup base. As the soup base had enough flavour, I didn't use the sesame sauce or the extra spicy house sauce very much. However, I did add the egg as my "dip" as the hot food cooked it just a bit to add flavour." )
Note: If you didn't eat raw egg, I guess you could just hard boil the egg or cook it?
Lastly, the dessert menu was excellent. The portions were miniature, but was the ideal way to enjoy all the desserts after such a luxurious meal. Each plate was like a little bite of dessert heaven. Even the plating was elaborate….
One more thing, it's also buy 3 get 1 free! Meaning when four people dine at $58 each, one person is free! Wow!
Follow Chocoviv's Lifestyle Blog on WordPress.com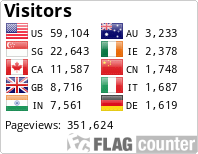 Instagram: https://www.instagram.com/chocoviv/
Twitter: https://mobile.twitter.com/Chocoviv1
Pinterest: https://www.pinterest.ca/chocoviv1/
TikTok: http://www.tiktok.com/@chocoviv