My first cruise to Hawaii with my mom and sister! It was 2014 and we were free to travel. It had been a long time since I travelled with my mom on a genuine vacation. Therefore, I was absolutely ecstatic about it.
We boarded Royal Caribbean's Radiance Of The Seas. Unfortunately, there weren't many photos of the ship. I remembered the service was excellent!
Imagine how you would feel as this little seahorse wrapped its tail around your pinky finger! This seahorse farm was where I met some rare and special species of seahorse.
Thomas A. Jagger Museum
This museum was closed since 2018 as it was built in 1985 and each time there was any volcanic activity, it became more unstable.
This was the only place you could take such an amazing photo of the Kilauea Caldera.
Luau Dinner
A lūʻau (Hawaiian: lūʻau, also anglicized as "luau") is a traditional Hawaiian party or feast that is usually accompanied by entertainment. It may feature food such as poi, kālua puaʻa (kālua pig), poke, lomi salmon, ʻopihi, and haupia, beer, and entertainment such as traditional Hawaiian music and hula.—- Wikipedia
https://en.m.wikipedia.org/wiki/Lūʻau
Before the dinner, we got to walk around the place and enjoy the forest and beach.
It took hours to cook the food underneath all the hot rocks, soil and plant materials. Lots of hard work was put into it and even more to lift up the food!
😊
Follow Chocoviv's Lifestyle Blog on WordPress.com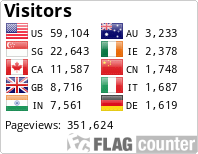 Instagram: https://www.instagram.com/chocoviv/
Twitter: https://mobile.twitter.com/Chocoviv1
Pinterest: https://www.pinterest.ca/chocoviv1/
TikTok: http://www.tiktok.com/@chocoviv