Summary
Sonic was able to run at supersonic speeds and could harness the power of electricity. He was being hunted down in his home planet, so he got sent away to Earth to hide. Eventually, his power attracted an evil scientist, Doctor Robotnik.
Themes
Friendship: Sonic was alone for years and pretended that he didn't care or needed anyone. The same went for Tom, the sheriff of his town, who Sonic craved to be friends with. Tom never wanted to settle down with his girlfriend, who lived out of town, as he didn't want to be tied down. However, eventually he knew he needed her.
Accepting differences: Doctor Robotnik treated Sonic like Sonic was nobody except a tool for his lab. He only wanted to use Sonic. This reminded me of the Chinese immigrants who came to Canada to build the railroad. They faced prejudice and were only viewed as cheap labour.
Over the course of construction and by the end of 1882, of the 9,000 railway workers, 6,500 were Chinese Canadians. They were employed to build the B.C. segment of the railway through the most challenging and dangerous terrain. Chinese workers were paid $1.00 a day, and from this $1.00, they had to pay for their food and gear. White workers were paid $1.50 to $2.50 per day and did not have to pay for provisions. As well as being paid less, Chinese workers were given the most dangerous tasks, such as handling the explosive nitroglycerin used to break up solid rock. Due to the harsh conditions they faced, hundreds of Chinese Canadians working on the railway died from accidents, winter cold, illness and malnutrition.—-British Columbia
Conclusion
As Jim Carey as the villian, it was fun watching his maniacally chase Sonic all over the world! A heart warming movie with a little bit of violence ( a few punches) that our family enjoyed together.
Considering that they really stayed true to the original video game character and took so long to finally produced this film, it was worth my time.
Follow Chocoviv's Lifestyle Blog on WordPress.com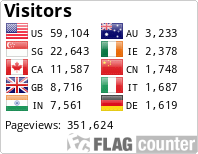 Instagram:
https://www.instagram.com/chocoviv/
Twitter:
https://mobile.twitter.com/Chocoviv1
Pinterest:
TikTok: