This 48 page educational book is ideal for ten year olds as an easy beginner reading with lots of fun illustrations.
It's not only talks about the mechanics and changes of the female body, it also mentions the boys too.
My favourite parts are the sections about skincare, healthy eating and feminine hygiene products and their usage.
At the end of the book, it briefly mentions topics like drugs, bullying, body image and the right to say no.
Conclusion
I highly recommend parents of young girls to read this book along with their children. It will help them start the conversation and avoid any miscommunications about growing up.
Follow Chocoviv's Lifestyle Blog on WordPress.com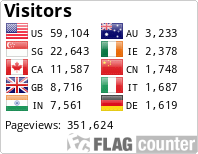 Instagram:
https://www.instagram.com/chocoviv/
Twitter:
https://mobile.twitter.com/Chocoviv1
Pinterest:
TikTok:
http://www.tiktok.com/@chocoviv