Image Courtesy of IMDb
Summary
Rafaat was a scientist and hematologist who only believed in science. But one day, he was sent to do an autopsy on an ancient mummy. Life began to change around him.
Memories of his childhood began to haunt him. These memories would intertwine with the paranormal events that would follow him.
Themes

Family: Family honour and loyalty surrounded Rafaat. As he turned forty, he was expected to be married to his fiancé. He was just not into it. He only wanted to be a scientist…….
Be open minded: Things can change and so can people….
Conclusion
This Egyptian series was absolutely captivating. So many twists and turns kept my attention. I had always been intrigued by Egypt and its mysteries, so I binge-watched it. The dubbing was done quite well too! The CGI wasn't spectacular, but I wasn't expecting it be …..
Follow Chocoviv's Lifestyle Blog on WordPress.com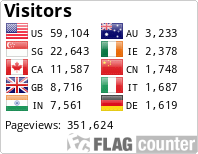 Instagram:
https://www.instagram.com/chocoviv/
Twitter:
https://mobile.twitter.com/Chocoviv1
Pinterest:
TikTok: