Ever since the beginning of the pandemic, learning to conserve what we have became evident as we would not be going out and buying items like before. For me, it's not as difficult, but for many who were used to just throw things out and buy new items as they pleased, it was harder.
Comment One: It's just garbage!
Comment Two: Why waste time to sort it into recycling or donation piles? That takes too long!
Excuse me?
Imagine you are Mother Earth, and people just dumped unwanted bags of usable items in your backyard without sorting them. Then, they expect you to just be quiet? I don't think so.
I bet you will complain, give warnings and finally, if they still won't even change their ways a little bit, you will be in rage mode.
🌍: Destroy their homes and see how they feel!
Remember this…
It's better to have one hundred people do one percent than have one person do one hundred percent.
Let's all begin today!
Follow Chocoviv's Lifestyle Blog on WordPress.com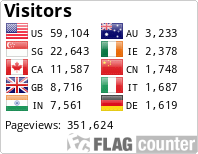 Instagram:
https://www.instagram.com/chocoviv/
Twitter:
https://mobile.twitter.com/Chocoviv1
Pinterest:
TikTok: