Image Courtesy of Wikipedia
Summary
As a young little girl, Bulbbul was given away as a child bride to a creepy man who looked like he was three or four times older than her. His twin brother, who was developmentally challenged, made advances at her constantly, even though he was married to a cruel wife. Fortunately, Bulbbul became friends with the youngest brother, Satya, who was a couple years older than Bulbbul. She originally thought that she was marrying the youngest brother. How devastating……!
Years later, Satya came home from London and discovered that everything had changed. Apparently, the "Witch" had been seen in the forest, and people were dying….
Themes
1) child brides: This movie's background was in 1881, but till this day child brides could still be found in some countries of the world. The sadness, trauma and loss of childhood could be felt in her expressions.
2) violence towards women: There were two scenes–murder and rape. I made my blood boil just watching these.
Conclusion
Although the idea of revenge isn't new, I still enjoy watching the classic revenge tactics play out naturally. It's predictable, but the internal happy-dance is inevitable. I just can't help it.
The scenery and wardrobe was beautiful and quite enjoyable to the eye.
Follow Chocoviv's Lifestyle Blog on WordPress.com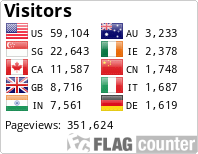 Instagram:
https://www.instagram.com/chocoviv/
Twitter:
https://mobile.twitter.com/Chocoviv1
Pinterest:
TikTok: