These past months I have been working hard to help small businesses to promote their online presence. It's great that I am able to my online presence to share what I love, and watch the businesses grow.
Therefore, I get a little sad whenever they decide to end their discount codes for me to share with the public to promote their business. Usually, it means that they are back on track or it's time for new people to share the code….
I value each time that I get to work with different small businesses to help promote them.
Here are some ways that small businesses appreciate our support:
Follow on social media
Interact on social media, which includes liking, tagging and sharing posts
Write a review, if you have tried their products
Refer your friends
Give them a shout out, for example, writing a blog post or post a picture of their products
Let's face it, shouldn't we be trying more to support our friends more?
You are welcome to leave a link to your favourite small business in the comments below.
Follow Chocoviv's Lifestyle Blog on WordPress.com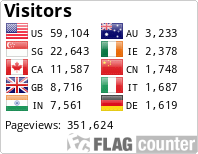 Instagram:
https://www.instagram.com/chocoviv/
Twitter:
https://mobile.twitter.com/Chocoviv1
Pinterest:
TikTok: